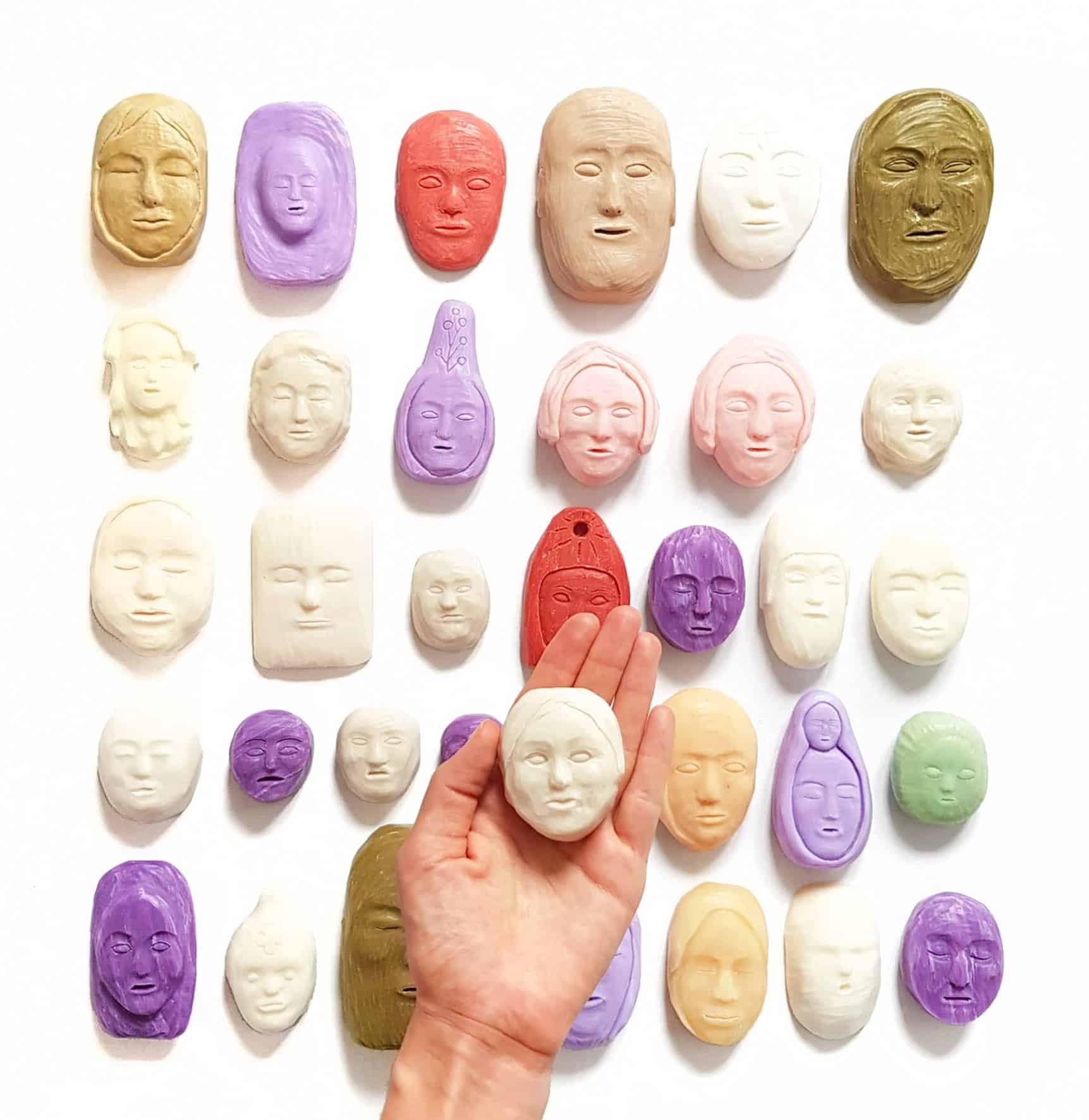 29, rue Notre-Dame de Nazareth — 75003 Paris
Sorry, we couldn't find any posts. Please try a different search.
Odonchimeg Davaadorj has been taking the path of portraiture since the beginning of his career, exploring the complexity of the human soul in his delicate drawings with a characteristic palette. For his third solo exhibition at backslash, the artist has chosen to explore this theme through oil painting, ceramics and ink.
A phrase by Agnès Varda inspired this exhibition:
" If we opened people, we would find landscapes ," wrote the filmmaker.
Davaadorj recognizes himself in this poetic idea of the inner landscape, spiritual intimacy and the deepest nature of each one. It proposes a representation that does not describe in the strict sense of the term but that infuses the plurality of emotions of a being. These representations evoke the alchemy that operates in the bodies to transform the energies circulating in us. Through a fusional approach with nature, the artist evokes the inner journeys of souls and the very essence of existence.
The works on paper offer portraits in which interior landscapes with palpable emotional suggestions are revealed and where small sketches reveal more about each, like excerpts from life. Davaadorj explains: "Representing anonymous faces, trying to make them inhabited, to give them a soul, to tell a story through the features of their physiognomy and that they can be the vectors of an emotion, all this interests me particularly at the moment. "
The painted portraits play with a judicious use of texture and patterns. The artist often uses vivid and wide brushstrokes, creating a palpable texture in his painted works.
If painting plays a big role in the exhibition, the artist draws up a gallery of portraits through the different mediums she addresses. Because it is also about exploring new ones. Ceramics in particular play an important role in the hanging, through small and often hybrid characters that populate the gallery space. Davaadorj completes this landscape with portraits with small figurines carved in soap. The ephemeral nature of this material, which dissolves in water, adds a touching character to these unexpected and endearing individuals. Soap, often depicted in vanities, addresses the notion of the fragility of human life.