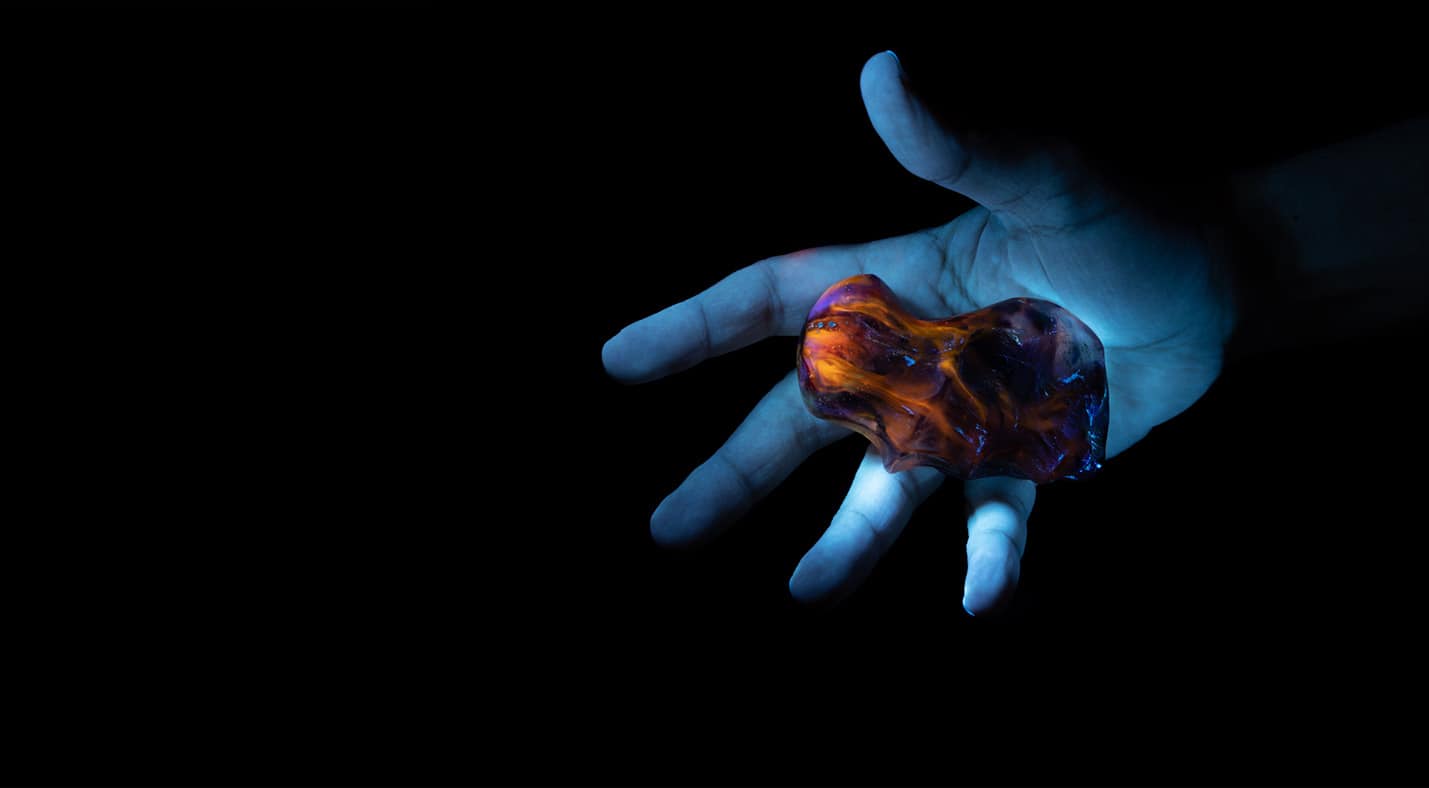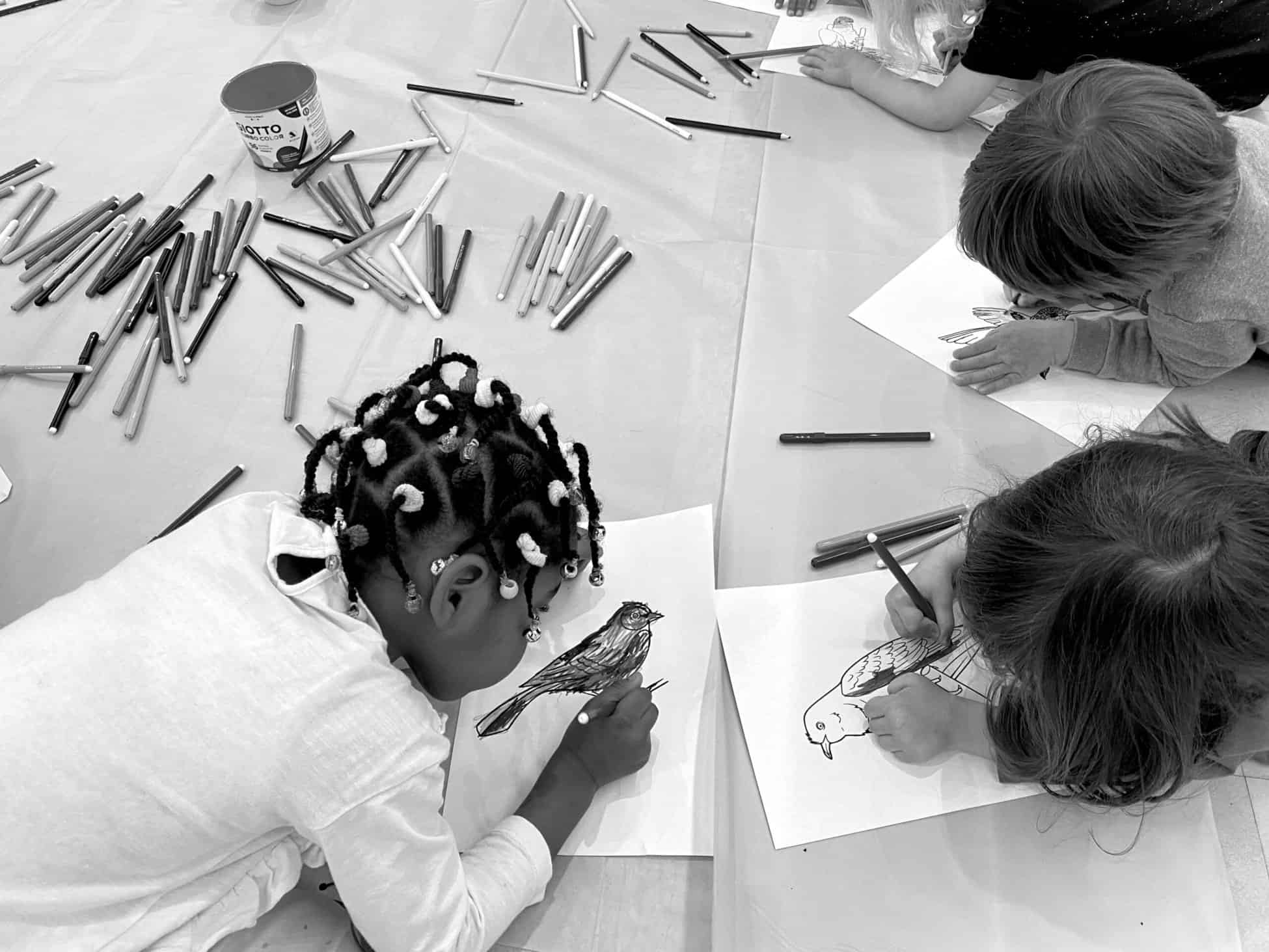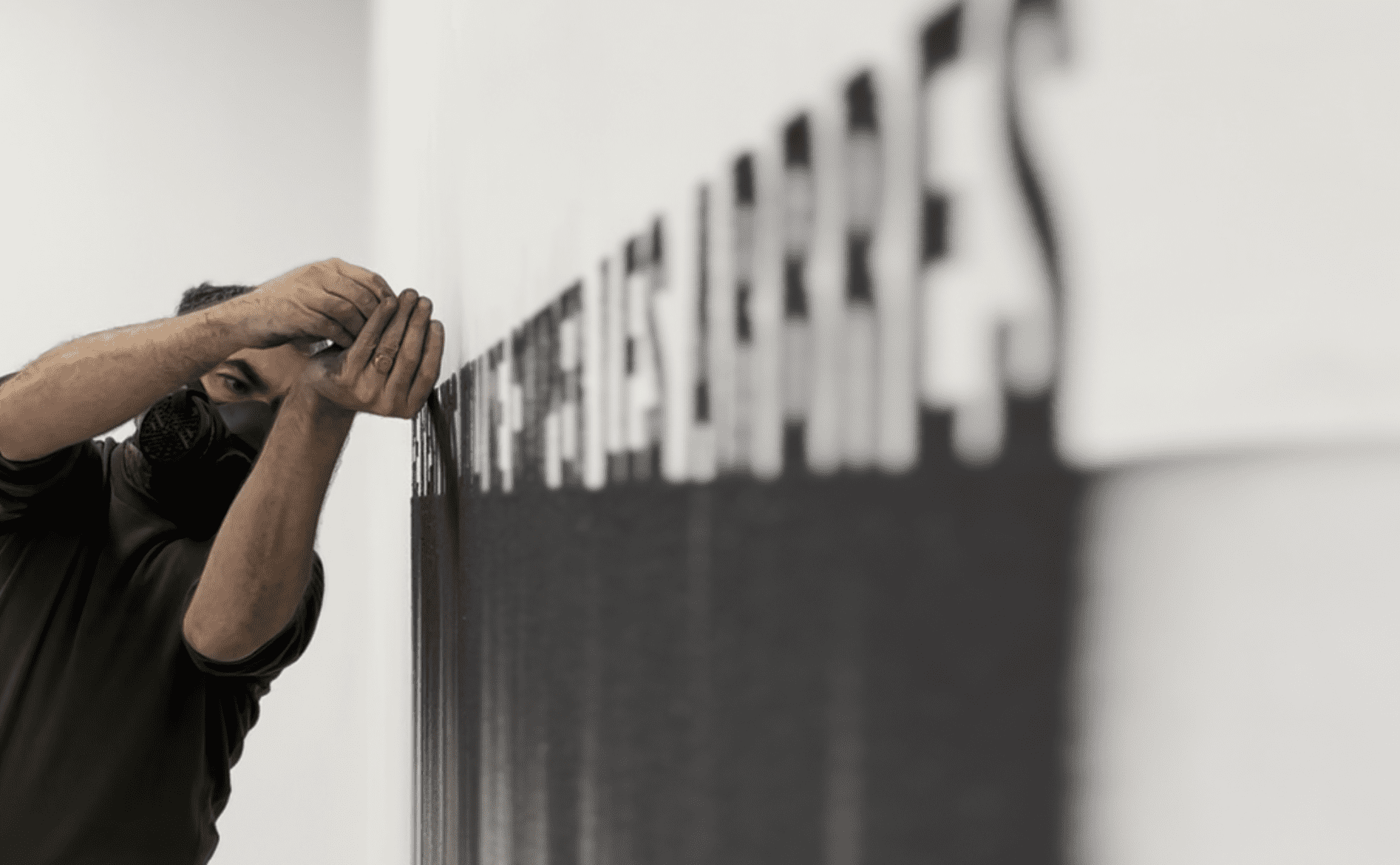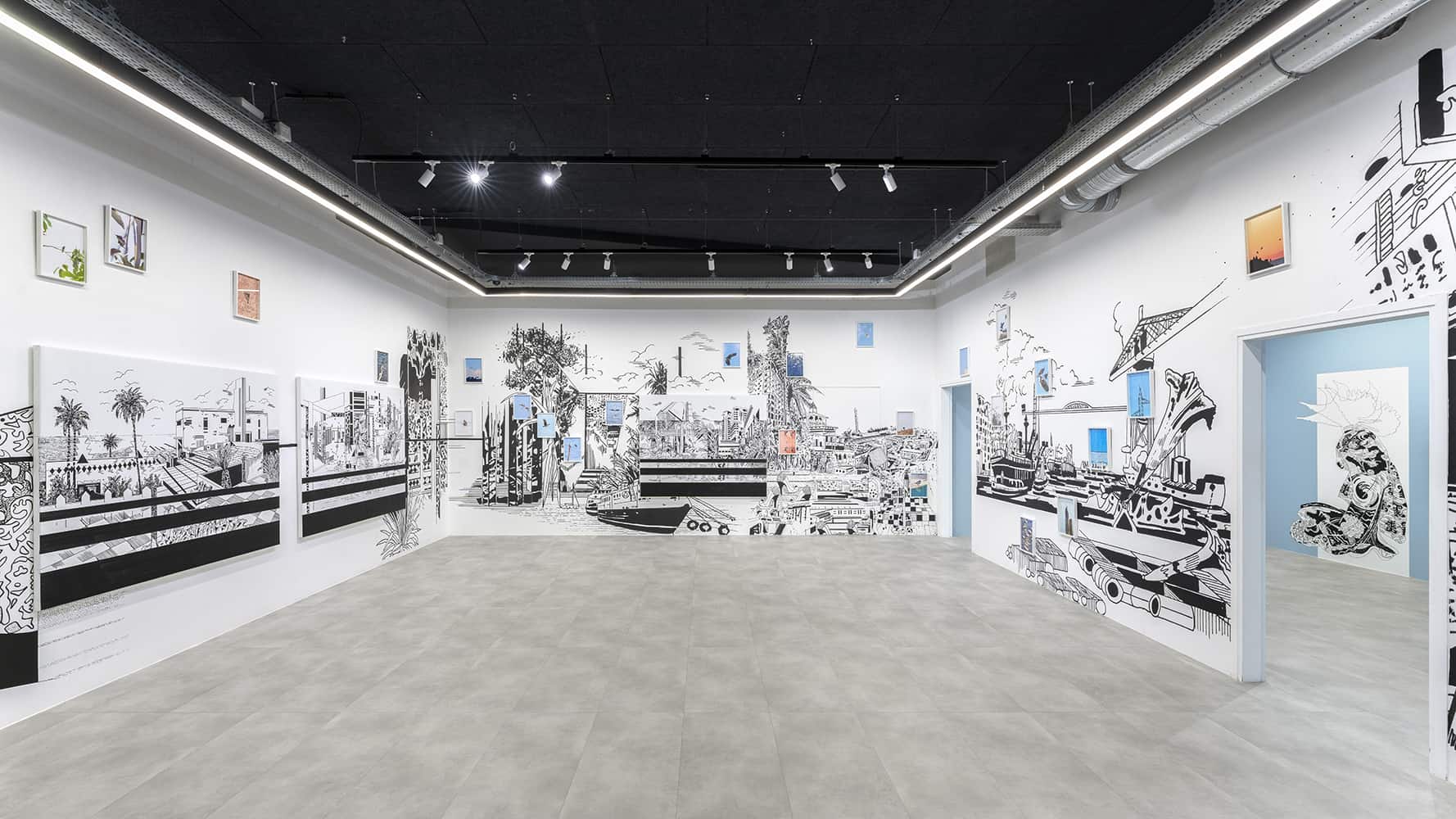 Admiratio
Admiratio
Artist Noémie Sauve
Curator Anne de Malleray
October 14th, 2023
— January 7th, 2024
Noémie Sauve, Préhension de surface convexe d'obsidienne galactique 2, Résidence The Possible Island Vulcano, 2022, cristal, verre radioactif fluorescent et oxyde de cerium, 9 x 5 x 4 cm © Katrin Backes
ILS ONT EXPOSÉ
Drawing Artists
6 years of artistic production
QUI SOMMES NOUS
Who are we ?
Exposition I See a Bird / Je vois un oiseau, Chourouk Hriech / Jérôme Sans
Current and upcoming exhibitions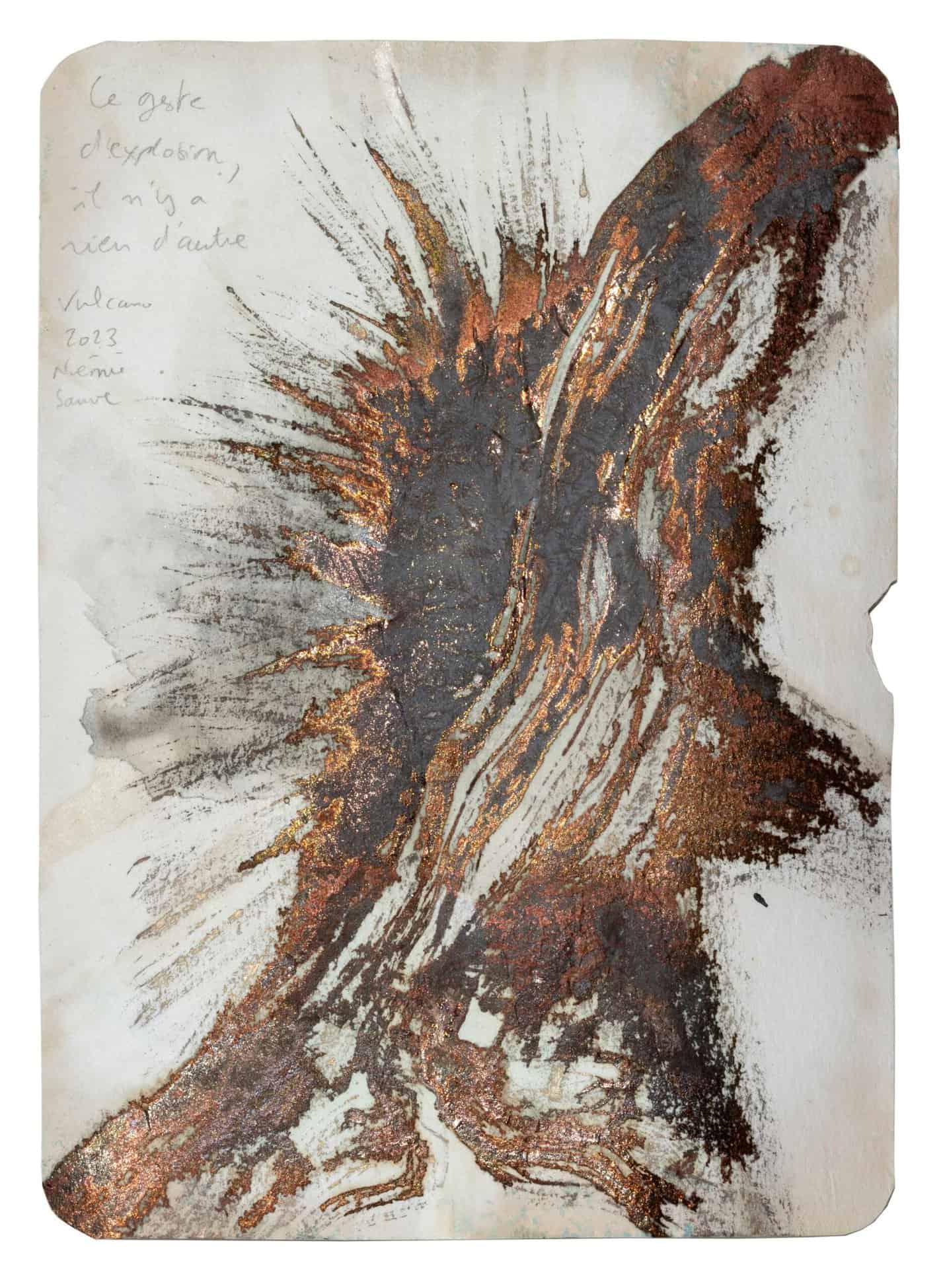 Current exhibition
Noémie Sauve
Curator: Anne de Malleray
October 14, 2023 — January 7, 2024
For Noémie Sauve, inspiration always begins in contact with a field. This exhibition presents works from two scientific expeditions – Tara (2017) and Vulcano (2021). On site, she collects data, samples, colours and shapes. Back in the studio, by exploring multiple formats and techniques, between drawing, sculpture and chemical reactions of materials, she seeks to recreate the invisible and threatened worlds of corals or the incandescence of a volcanic stone. Noémie Sauve navigates freely and without hierarchy between the naturalistic and fantastic registers to create works that, in the mode of analogy and diversion, invite us to wonder and inquiry.
EXHIBITION
COMPOSITE ROUTE
20 JAN — SPRING 2023
MANUFACTURE DESIGN
SAINT-OUEN (94)
+