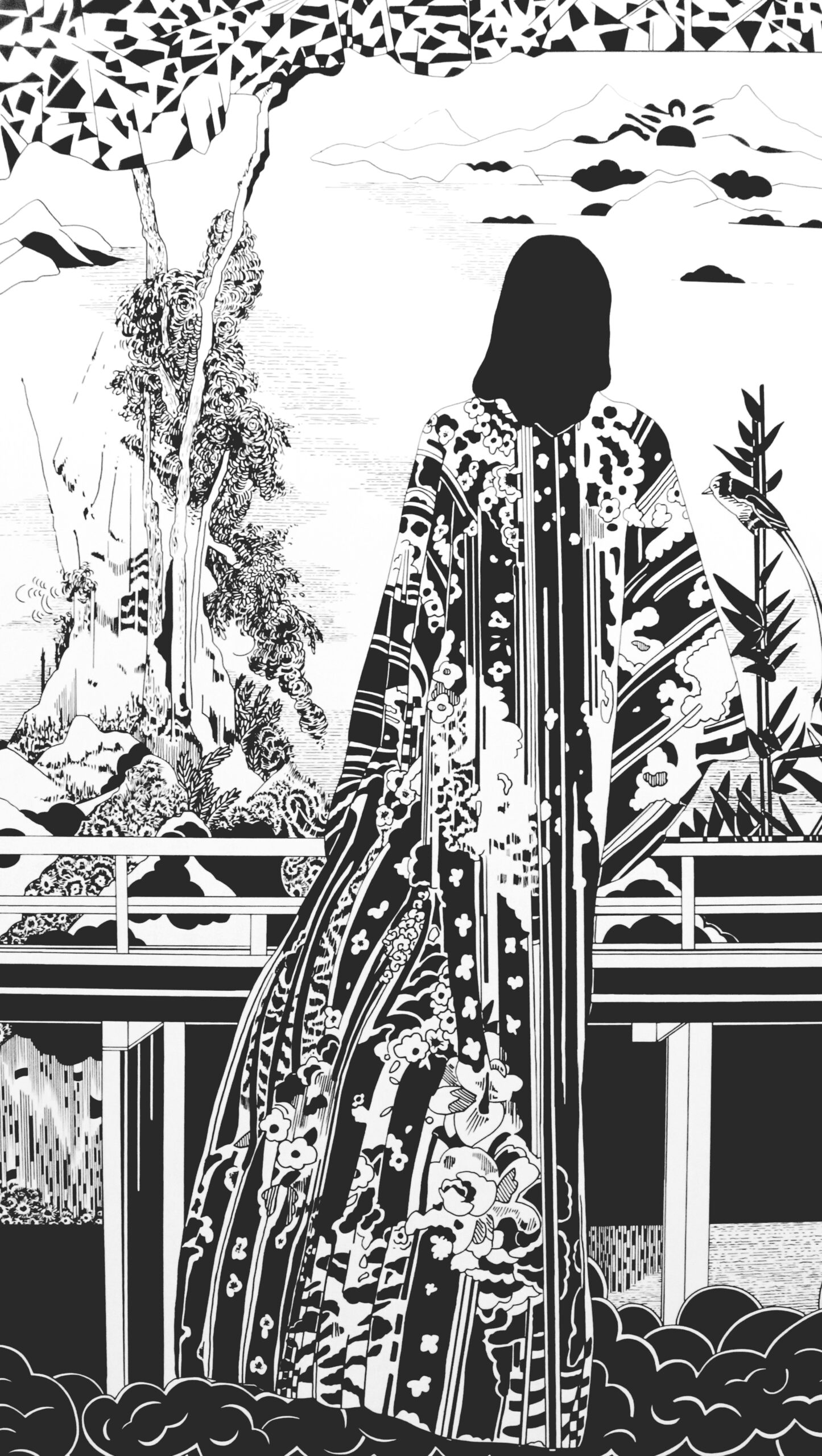 73
—
As an extension of the Drawing Lab exhibition I See a Bird / Je vois un oiseau, Chourouk Hriech creates a series of dioramas for the 73, a stairwell of an apartment building conceptualized as an atypical exhibition space by the artist Alexandra Loewe.
Chourouk Hriech's landscapes of escape inaugurate this hidden programme in the heart of the Marais. It offers this vertical place of transit a reading in relief of its ornithological fauna and its urban flora, punctuated by visual and sound interventions.
A dialogue between two artists to be discovered by appointment.
March 18th to June 15th, 2022
73
73, rue des Gravilliers — 75003 Paris
Reservation required
Visual: Chourouk Hriech, Céleste #2, 2021, gouache on canvas, 250 x 150cm © Courtesy from the Anne-Sarah Bénichou / Adagp 2022 gallery.