January 16 - February 28, 2021
Curator: Joana P. R. Neves In collaboration with Françoise Lémerige
The exhibition TOUT UN FILM! presents a collection of specimens selected from the collections of La Cinémathèque Française, who come to mingle with works from the artists' workshops as well as the collections of their galleries. Our selection sheds light on the cross influence of these two arts, from storyboarding to the very material of the making of the film, celluloid.
We started from two observations: on the one hand, that cinema is also a graphic exercise, from preparation to production; and on the other hand, that contemporary artists refer to it willingly through graphic expression. The appearance and disappearance of images is at work in both mediums, cinema and contemporary drawing; sometimes moving away from the story to focus on the outline of a character, the atmosphere of a scene, the texture of the narrative, the light and artifice of depth, as well as the design of the credits.
This crossing between writing and cinematography can be seen in a dialogue between the 7th and the 9th art, cinema and comics for example, in the relation to the vignette as a structure of the narration. This is perfectly illustrated by the storyboards of the iconic film The Godfather 2 (Francis Ford Coppola, 1973), from the funds of La Cinémathèque Française and executed by the expert hand of Alex Tavoularis.
Joana P. R. Neves
Curator of the exhibition
#TOUTUNFILM
@DRAWINGLABPARIS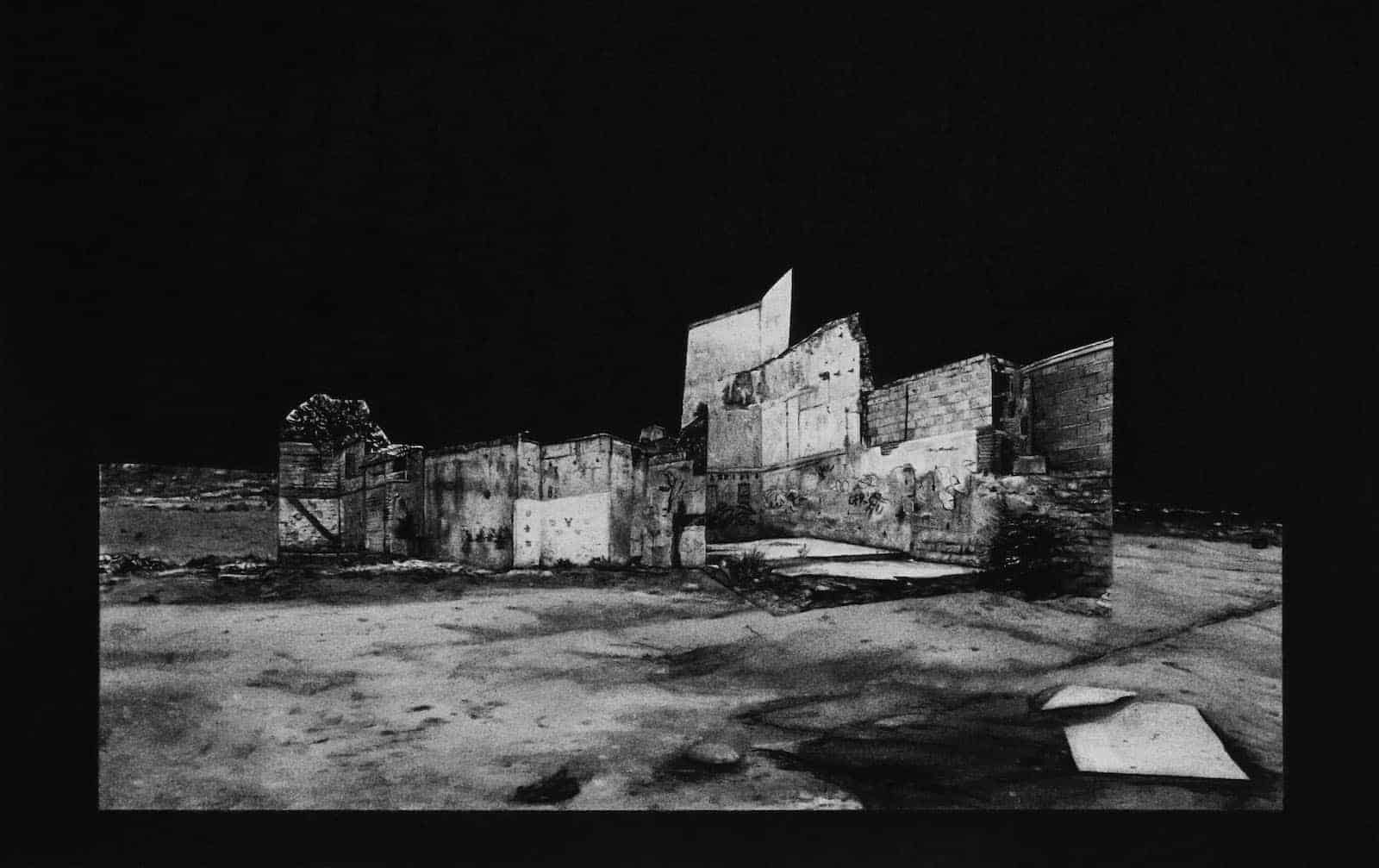 Mathieu Dufois, Mock-up, 2019, black chalk drawing, 46 x 71 cm
© Mathieu Dufois, Galerie C Neufchâtel - Paris
PRESENTATION OF THE EXHIBITION
INTERVIEWS WITH THE CURATOR